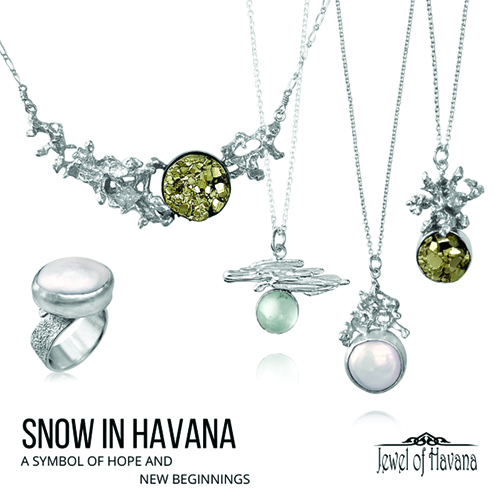 Ana Maria Andricain is a Louisiana artist capturing nature in metal and stone. With Jewel of Havana Handcrafted Jewelry, she strives to celebrate life's special moments and connect loved ones through the art of jewelry.
Using precious metals and semi-precious stones from her Baton Rouge studio, she weaves life's moments into her pieces to hold your stories and keep you closer to the ones you love.
Each piece comes in a beautiful leatherette gift box with a bow and gift card ready to gift. Gift joyful jewelry with meaning this holiday season.